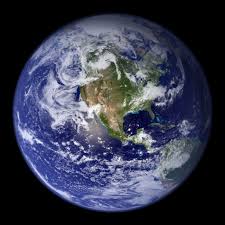 Environmentally acquired illnesses (EAI) are often not recognized by conventional medicine. Patients run from one doctor to another and no one can help them. The usual lab studies often reveal nothing treatable because their health care providers are not testing for the right things. When all the studies come back normal, a patient may be told that her somatic concerns are an expression of her anxiety or depression, and that she should see a psychiatrist.
Since learning about environmentally acquired illness, I test almost every patient in my practice for urine mycotoxins. Most show evidence of mold toxicity. In some ways this should not be so surprising, as mold toxins commonly cause depression, anxiety and multiple other psychiatric symptoms. In vulnerable individuals, exposure to mold causes chronic systemic inflammation. This wreaks havoc on the immune system as well as other organ systems of the body. Exposure to toxins is cumulative and is often the cause of debilitating chronic illness and can eventually even result in death. The treatment approach is to reduce exposure to mold and to help the body to expel the toxins through detoxification.
The list of symptoms that can result from mold toxicity is extensive. It includes:
Brain fog, memory problems, loss of mental sharpness, trouble organizing tasks or getting things done
Headaches, light/sound/touch sensitivity
Neuropathy, numbness, tingling, loss of coordination, paralysis, seizures
Fainting, dizziness or lightheadedness, vertigo
Insomnia, poor sleep, sleep apnea
Anxiety, depression, irritability, emotional outbursts, mood swings, suicide
Fatigue, problems recovering from exercise or even daily activities
Muscle weakness, cramping and aching
Low blood pressure, elevated blood pressure, palpitations, fast heart rate
Frequent respiratory infections
Wheezing, allergy symptoms, shortness of breath, air hunger
Joint aches and stiffness
Swelling of lips and face, nosebleeds
Diarrhea or constipation
Nausea and vomiting, stomach upset
Frequent urination and increased thirst
Rashes, itching, prickling skin, blotching and redness
Heavy periods, irregular periods, PMS symptoms, difficult menopause, miscarriages
Significant weight gain or weight loss
Young children are likely to develop fatigue, headaches, and abdominal complaints
Conditions that are thought to be caused or exacerbated by a person's exposure to environmental toxins include:
Alzheimer's disease and dementia
Epilepsy and other seizure disorders
Dysautonomias such as postural orthostatic tachycardia syndrome (POTS)
Parkinson's disease
Autistic spectrum disorders
Depression, anxiety and other mental illnesses
Autoimmune diseases
Cancer
Diabetes (Type 2) and metabolic syndrome
Obesity
Cardiovascular disease
Celiac disease, and other food sensitivities
Leaky gut syndrome (LGS) and dysbiosis
Asthma and allergies
Pneumonia and COPD (chronic obstructive pulmonary disease)
Psoriasis and eczema
Chronic Fatigue Syndrome
Fibromyalgia
Mast Cell Activation Disorder
Persistent Lyme Disease
The current approach in my practice is to treat environmentally acquired illness with a multi-modal approach including:
following an appropriate whole foods diet and specific supplementation
adequate movement and sleep
addressing childhood trauma
attending to the quality of an individual's work and love life
attending to the need for belonging and community
attending to he need for satisfying creative expression
attending to the need for spiritual connection and a sense of purpose and meaning
attending to the need for time spent in the sunshine and fresh air and connection with the natural world
attending the need for sufficient rest, relaxation and play
Holistic healing is a huge commitment and takes a great deal of time and effort but it is very effective. Given the overwhelming toxicity of our environment and existential stress, it is more important than ever to create resilience during this time of ecological crisis on our planet.