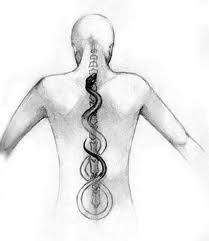 Histamine intolerance depends on many factors including intestinal health, genetics, medication, diet, environment, and perhaps most importantly, emotional and spiritual well being.
It is widely recognized that the degree to which we are histamine intolerant is greatly influenced by our level of emotional distress. Many of us have lives that we experience as stressful, which has a major impact on the reactivity of our immune system. An individual who feels calm and centered in the midst of the big and small challenges of every day life, will be less reactive to and intolerant of histamine than someone who is feeling pressured and upset. The more relaxed we feel, the more histamine it will take to overwhelm the enzyme system responsible for its metabolism, and which consequently results in symptom formation. (Please read my previous posts about histamine for a more in depth discussion.)
Increased histamine tolerance affords much greater flexibility and range with diet. People whose immune systems are on high alert, will be more likely to be ultra sensitive to exogenous histamine in the diet. They will need to be much more restrictive and careful, which in turn leads to even more stress. Eating can become perilous, as it results in feeling lousy.
I would like to introduce my readers to a YouTube video which demonstrates an 8 minute series of four exercises that are in the tradition of Kundalini yoga featuring the Breath of Fire, a cleansing and detoxifying breath. The  simple movements combined with the breath work have a remarkably powerful calming and stimulating effect upon the body, mind and spirit. The regular practitioner will likely be better able to tolerate a wider range of foods without becoming symptomatic. These exercises create greater flexibility of the spine, which is protective against aging, and helps shake off feelings of depression and anxiety.
Honor your own body and process as you follow along. In time the practice will likely become much easier.