I collect blank books. When I see one that I like, I buy it, even though I have no specific or immediate use for it in mind. Then when the need for a journal arises, I go through my stash and select one that is apropos.
My youngest child, YoYo, was sent home from college a few weeks ago and is staying with me. Quarantine with YoYo has been one of the silver linings in these shocking and uncertain times. YoYo loves food and cooking and has been making delicious dinners for us. When I resolved to keep a record of these wonderful meals, I went to my cache and chose the Hogwarts journal pictured above for this purpose. I entitled it " The Corona Virus Dinner Chronicles."
The Hogwarts journal was a farewell gift from two young Brazilian women, Ana and Josi, who took care of my home and dogs two years ago when I was traveling. I adored them both. They were starting out on a year-long trip around the world on a shoestring budget, housesitting and pet sitting in the United States, Canada, South America, Australia, and New Zealand. Ana and Josi traveled lightly and wore the same few outfits repeatedly, primarily grey hoodies with a Hogwarts insignia and leggings. I think I chose that particular journal not only because it invoked cherished memories of reading the series out loud and seeing the movies with my kids, but also because it reminded me of my special friendship with Ana and Josi.
When I opened the journal to write the first entry, I found that the inside page was inscribed with a message in precise rounded cursive script, an Albus Dumbledore quote from "Harry Potter and the Prisoner of Azkaban". It read " But you know, happiness can be found even in the darkest of times, if one only remembers to turn on the light." A message written two years ago was delivered to me at the perfect moment.
An echo of that very same message reached me this morning when I listened to a 2019 interview from the podcast "On Being," that was being re-aired with the writer, gardener, and social justice activist Gay Ross.  His recent book is a collection of mini-essays, the fruit of a commitment to write a daily mini-essay, chronicling an instance of delight in his day. He discovered that this practice strengthened his capacity to experience delight, that it made him more attuned and aware of the fact that delight is always offered to us, if only we remember to turn on the light. The name of his book is "The Book of Delights."   Instead of obsessively tuning into the alarming news, consider making a practice to consciously notice and savor what continues to be always available to delight and comfort us during this grim time. It is good medicine.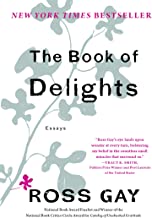 Here is a recipe for my favorite dish that YoYo has made so far, Laksa, a Malaysian Coconut Curry Soup,
and a recording of the charming and uplifting "On Being" interview with author Ross Gay.